LoCA Wine Store
2013 St.Amant Speakeasy Red

This is the 3rd vintage of Speakeasy Red. All the rules are thrown out, and the winemaker simply go through all the barrels and put together the best blend that they can. This year's wine is once again about 65% Marian's Vineyard Zinfandel, followed by Barbera, Tempranillo, Souzao, and the "secret ingredient." As you know, it couldn't rightfully bear the "Speakeasy" name without a secret ingredient. Needless to say, we think it makes a pretty good wine – ripe and juicy, with vibrant fruit flavors, and underling spice complement a rich full-bodied mouthfeel.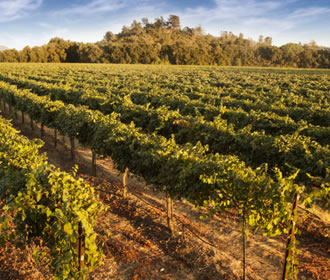 About St Amant Wines
St.Amant is a small family owned winery founded in 1979 by Tim and Barbara Spencer. Located in Lodi, California we pride ourselves in producing handcrafted wines of superb quality. We strive to create fruit-forward food-friendly delicious wines, and firmly believe that wine, first and foremost, is a beverage of pleasure, best enjoyed with family and friends.