Vinedos Aurora at Pamplona Tapas
About Vinedos Aurora
The story of Vinedos Aurora begins with winemaker Gerardo Espinosa's grandfather, Victor Anaya Rocha who first came to California's Central Valley from Michoacan, Mexico in 1944 to work in the fields. Espinosa, like his grandfather and uncles before him, grew up traveling between Mexico and Central California. By pulling their resources, the Anaya family purchased land in the Clements Hills American Viticultural Area outside of Lodi and planted Petite Sirah and Cabernet
Sauvignon grapes which they began selling to Lodi's larger premium wineries. [DSC_0018-3]
The family recognized that in order to keep the vineyard viable for future generations, they needed to begin producing their own wine. In 2002, they crafted their first wines in the classic 'garagistes' (garage) tradition from the estate-grown Petite Sirah.
Espinosa, who maintains a career in the architectural field, immersed himself in enology and the winemaking business in 2007 and released the family's first commercial vintage in 2009 under the name Vinedos Aurora, named after his maternal grandmother and carrying the meaning 'vineyard that receives the first light of day
Additional Details
Reserve Tastings: No
Group Reservation Tasting Fee: No
Reservations Required for Groups: Yes
Group Sizes: 10 or more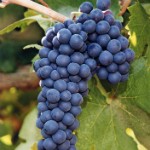 Hours: by appointment
14 West Oak Street
Lodi, CA 95240
(209) 810-0824
Tasting Fee: $10.00. Refunded with purchase.