Lodi Wine Cellars
About Lodi Wine Cellars
Lodi Wine Cellars – located in the heart of downtown Lodi - offers a relaxed tasting environment featuring McCay Cellars from Mike McCay, Heritage Oak Winery from Tom Hoffman, Stokes Family and Vicarmont wines produced by Vic and Carrie Mettler with new wines coming soon.
Enjoy out tasting room from the inside or from outside on our back patio. Surrounded by the old brick buildings on Pine andSchool Street, our back patio lets you feel like you've wandered onto a side street in a small European town. Bring a picnic basket, and enjoy the soothing fountain and soft lights.
Lodi Wine Cellars features live music every other Thursday, during Farmers Market, and on selected weekends. Our venue is available for private parties either inside or located on our secluded back patio which offers you a slice of heaven for your special event.
Additional Details
Reserve Tastings: N/A
Group Reservation Tasting Fee: $5
Reservations Required for Groups: No
Group Sizes: 10 or more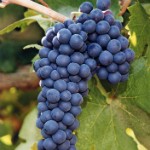 Hours: Wed & Thur 3:30-8:00pm, Fri 3:00-11:00pm, Sat 1:00-11:00pm, Sun 1:00-5:00pm
112 W. Pine Street
Lodi, CA 95240
(209) 365-6622
Tasting Fee: $5.00. Refunded with purchase.