Harmony Wynelands
About Harmony Wynelands
Harmony Wynelands is an 18 acre, family owned boutique winery nestled among lush wine grapes, surrounded by picturesque gardens and grounds. The venue is the perfect place for any special occasion, whether it is a wedding, anniversary, or corporate event. Our tasting room features the famous historic San Francisco Castro Theatre pipe organ, played by winery owner Bob Hartzell.
Our winemaker, Shaun McKay, has created many award winning wines, including the Wyneland Estatse GMA, Rhone Blend which received 'The Best of California' award at the 2010 California State Fair (please visit our website for information on additional awards). The Harmony Wynelands selection includes Old Vine Zinfandel, GMA Rhone Blend, Riesling, Chardonnay, Rosé, Alicant Bouschet, and a Zinsation Desert Wine.
Additional Details
Reserve Tastings: N/A
Group Reservation Tasting Fee: $5
Reservations Required for Groups: Yes
Group Sizes: 8 or more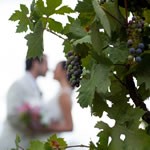 Hours: Mon-Fri 11:00am-5:30pm, Sat 11:00am-5:00pm, Sun 12:30-5:00pm
9291 E. Harney Lane
Lodi, CA 95240
(209) 369-4184
Tasting Fee: $5.00. Refunded with purchase.
No
Yes
Yes
No
Yes
Yes
Yes
Yes