Consumnes River Farm
About Consumnes River Farms
Farming has been our family's way of life for 4 generations. It has provided our family with years of appreciation of the earth and our sustainable knowledge in the land we farm. Our current wines include Old Vine Zinfandel from our Peltier Ranch, Chardonnay, and Grand Cuvee Sparkling Wine from our Thornton Ranch. Come be a part of our journey in producing and crafting distinctive wines always for your enjoyment. Since 2007 our company producing Bellindora & Delta Barrel balsamic's, wine vinegars, and olive oil. We are very proud to be a part of the farm to fork movement in our community. Our location is 1 ½ miles South from the Cosumnes River Preserve between Barber Rd and New Hope Rd. Wines are available for purchase by the glass or bottle.
Additional Details
Reserve Tastings: No
Group Reservation Tasting Fee: $5/Person
Reservations Required for Groups: Yes
Group Sizes: 6 or more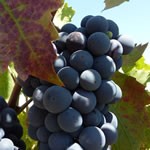 Hours: Thurs-Sun 11:30am - 5:00pm
28305 N Thornton Rd.
Thornton, CA 95686
(209) 334-5544
Tasting Fee: $5.00. Refunded with purchase.
Photogallery rendered here.