Clements Ridge
About Clements Ridge
Clements Ridge is a family owned and operated business located in the foothills at the base of scenic highway 88 inClements, CA.Our tasting room features wines from both Vine Hill Winery and Bokisch Vineyards*. We pour a total of nine different varietals ranging from a crisp, fruit-forward Chardonnay to a full bodied, smooth Tempranillo.
In addition to a beautiful tasting room and friendly staff, our location offers a variety of local fresh produce, tri-tip and deli sandwiches, and homemade pies. We offer a fresh and exciting twist to your average wine stop. We offer a variety of bulk nuts as well as locally grown seasonal fruits and vegetables.
Our mission is to create quality wine for both the wineries we sell to and the consumers who purchase the product; along with maintaining the integrity of using safe, environmentally sound practices in order to sustain our farm for future generations. As a company we value our community along with the land we farm on, because of this we strive to be a sustainable farm in which the greater Lodi area can benefit from.
Additional Details
Reserve Tastings: No
Group Reservation Tasting Fee: No
Reservations Required for Groups: Yes
Group Sizes: 8 or more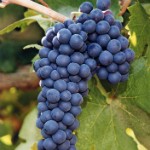 Hours: Daily 11:00am - 6:00pm
23225 E. State Highway 88
Clements, CA 95227
(209) 759-3850
Tasting Fee: $5.00. Refunded with purchase.
No
No
No
No
No
No
No
No
No
No
No
No
No
No
No
No
No
No
No
No
No
No
No
No
No
No
No
No
No
No
No
No
No
No
No
No
No
Yes
No
No
No
No
No
No
No
No
No
No
No
No
Yes
No
No
No
No
No
No
No
No
No
No
No
No
No
No
No
Yes